CAPACITY BUILDING WORKSHOP ON ETHICS, DEONTOLOGY AND ADMINISTRATIVE WRITING STYLE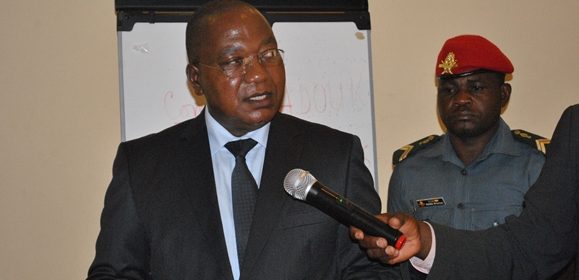 The Minister of Mines, Industry and Tehnological Development, Ernest GBWABOUBOU chaired on Wednesday December 20 2017, the opening ceremony  of a 3-day training workshop for Personels of Central and decentralised sercvices of his Ministerial Department.
In his opening address, the Minister castigated bad habits such as late arrivals in office, corruption, lack of professionalism and the non respect of hierachy among others, as liabilities to the proper functionning of administration which is expected to lead our country to its emmerging state by 2035.
While encouraging all participants at the seminar to benefit fully from the trainning, the Minister hailed the efforts of the Geder Consulting Cabinet, which accompanied the Ministry in holding such a training session for personel. The workshop ends on fFriday December 22 2017 with a restitution of the different courses thaught.