Fruitful exchanges between the Minister Ernest GBWABOUBOU and the Consul of the Republic of India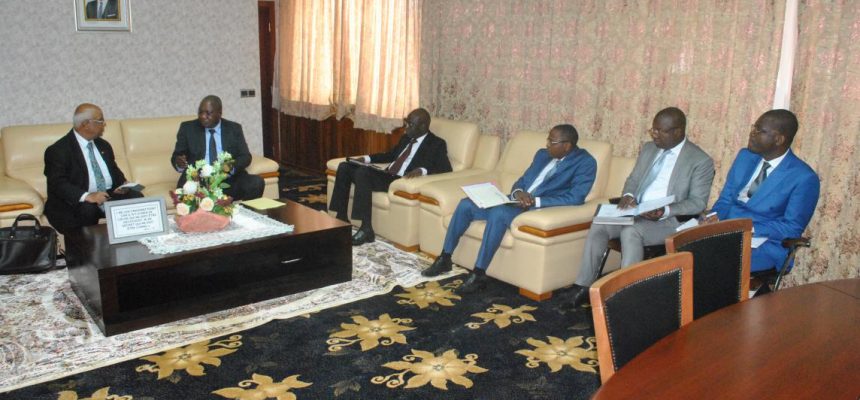 Ravi Kumar was received in audience on Wednesday, May 30, 2018 by Ernest GBWABOUBOU, Minister of Mines, Industry and Technological Development.
At the center of the exchanges between the Minister and the Consul, offers of MINMIDT staff training and partnership projects. as for the agro-industrial Technopole of Ouassa Babouté, the project of building a sugar complex, the production of chemical fertilizers as well as the project Cameroon Automobile Industiry Company carried by India and China.
An inventory of the Cameroon Aluminum project with partner Indostand Aluminum and Dubai Aluminum was drawn up by the Consul and the revival of the said project was considered.
The gallery was not found!