STATISTICAL YEARBOOK 2017 OF THE MINES, INDUSTRY AND TECHNOLOGICAL DEVELOPMENT SUBSECTOR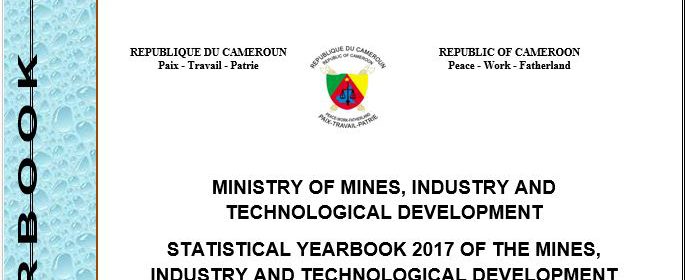 The Ministry of Mines, Industry and Technological Development is pleased to present the statistical yearbook of the Mines, Industry and Technological Development sub-sector, MIDTSTAT, 2017edition.
Its aim is to put at the disposal of actors of the sub-sector on the one hand, and of the general public, on the other hand, statistical data which illustrate the actions and development policies implemented in this ministerial department.
The document presents a series of statistical information relating, on the one hand, to contextual data on Cameroon and, on the other hand, to the mines, industry and technological development components.
I, therefore, invite all potential users of the information contained in this valuable document to make good use of it, and to generate actions likely to further improve the performance of our sub-sector.
I would like to seize this opportunity to express my appreciation to all those who have, in one way or another, contributed towards elaborating this document, in particular the National Institute of Statistics for its support, the central and devolved services of MINMIDT, structures under its supervisory authority, as well as the administrations called upon to provide statistical information.
We welcome suggestions and contributions likely to enrich and improve the quality of this yearbook.