Secured Bills of lading, the lighting of the Minister in charge of Mines (MINMIDT)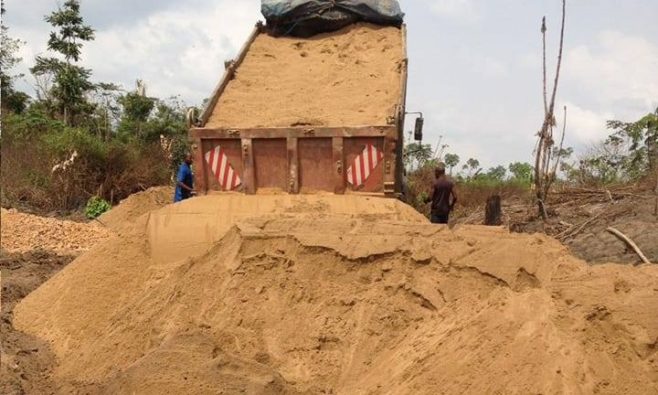 Following an alleged strike of « land transport unions » in connection with Secured Bills of lading reported by certain media, the Minister of Mines, Industry and Technological Development, hereby informs the general public that :
The secured bill of lading is a transport document with eleven (11)  security levels that is printed by the same structure in charge of printing receipts and other documents used by the Ministry of Finances
This document provides information on the quantities of non-concealable minerals extracted and theirs origins. It is distributed by Cabinet Emergence 2000 SARL, under the control of the relevant services of the Ministry of Mines. This information allow the tax Administration to be deployed with the sectors actors.
In its pilot phase and in order to assess its effectiveness, the Secured Bill of Lading is operationnal in four (04) of the ten (10) Divisions of the Centre Region.
Based on the results achieved, deemed very satisfactory, consultations are being planned with all private and instituionnal stakeholders, to foster the management of this tool in compliance with principles of good governance. The objective of the latter being to ensure traceability and control of the production of the so called « neglected » or development minerals.
This activity falls under the evaluation of the 376 Development Minerals program dedicated to the development of mining resources  with the main objective of improving the contribution of the mining sector to GDP. The Government's main concern is to organize the exploitation of these development minerals (sand, pozzolana, laterite, sapphire, marble, limestone, ornamental stones, tourmaline, garnet, etc) with a view to promote sustainable mining and develop their potential
It is in line with the African Mining vision, the objectives of the international Development Minerals Programme, implemented by our development partners and in conformity with provisions of sections 470 and 556 of the General Tax Code.
Therefor, any interpretation contrary to these clarifications in only intended to prevent the Ministry in charge of Mines, from fulfilling its missions and the State from increasing its revenues, in a sector characterized by informal practices detrimental to State interests.
Signed on August 31, 2018.
For the Minister of Mines, Industry and Technological Development
The Secretary General
FRU Jonathan