The site of the agro-industrial technopole has been marked out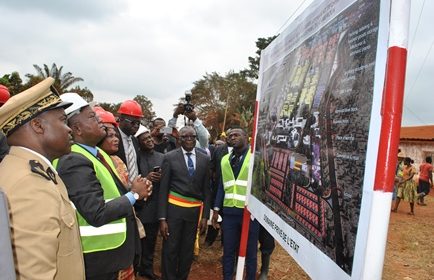 The Mininster of Mines, Industry and Technological Development precided at the ceremony to secure the site that will host Cameroon's Tchnological Agro-industrial Parc .  The event took place on Thursday December 21 2017, at Ouassa Babouté village through Nkoteng  in the Centre Region, and brought together  all local local authorities.
In his speech, Minister Ernest GBWABOUBOU, reminded all that this project will stand on an initial surface area of 405 hectares of land and will further expand on another site of 539.389 hectares, for an initial expenditure of 120 billion CFA.
More information on the Technopole project on http://www.technor.cm/